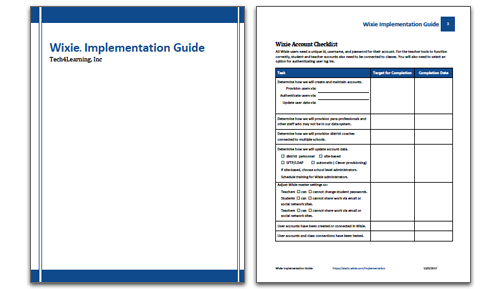 Implementation Guides
These resources provide an overview of what you need to accomplish to get Wixie up and running for teachers, students, and support staff. Use the checklist to get an overview of tasks and the guide for all the information in a text format. The YouTube playlist provides additional step-by-step instructions.
Wixie Implementation Checklist
Provisioning and Authenticating Accounts
Wixie accounts give students access to the authoring tool, and connect student work to their teacher, or teachers. Common ways sites provision Wixie are with Clever, a CSV upload, or by entering data manually. Wixie also supports provisioning via Canvas, Engrade, Gaggle, and LDAP.
You also need to choose how Wixie will authenticate your users. Most sites authenticate using Clever, Google, or passwords stored in Wixie. Wixie also supports authentication with LDAP, LTI, SAML, Gaggle, and Engrade.
Video Tutorial: Creating your CSV file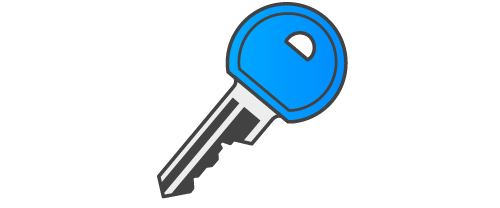 Single Sign-on
Wixie supports single-sign on from multiple third-party sources, including Google, Clever, Gaggle and Engrade. Wixie also supports single-sign on through LTI, ADFS, and SAML. These resources will help you set up single-sign on using these methods.
Adjust Wixie Settings for Privacy, Sharing, and Standards
Before students and teachers begin using Wixie, you will want to review the settings for privacy, sharing, and standards. By default, new accounts are automatically connect to Common Core State Standards. You can adjust to state standards in Virginia, Texas, and Maryland. You can also activate ISTE Standards and Next Generation Science Standards.