Integrate the curriculum into Wixie
Student work can start from a blank page or begin with one of over 1500 templates in Wixie's curriculum library. Schools can curate their own library of templates for teachers to use with students.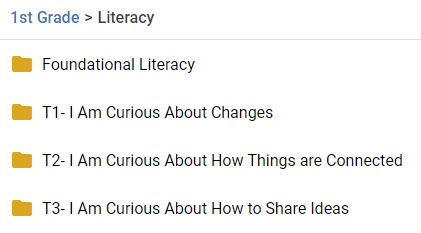 "Our teachers, students, and parents are able to access activities that were created and aligned to the curriculum in school and during the closure at home. Students love being able to show their learning in different ways through drawing, writing, images, storytelling as well as teaching their parents how to use this great application. Wixie was used extensively in grades K-2 as part of the weekly activities during our elearning at home and throughout grades 3-5 in a variety of ways.
Teachers, students, and parents, excited about the use of Wixie, have asked about its availability over the summer. The only answer is, of course!"
Debbie Ray
Anne Arundel County Public Schools
Learn more about how Anne Arundel County used Wixie in their distance learning program