Provide digital tools for artistic expression and art exploration
High quality art education provides students with opportunities to create, perform, produce, present, respond, and connect as they learn to use art for the purposes of communication, creative self-expression, community engagement, and more.
Wixie is the perfect digital canvas for students "conceiving and developing artistic ideas and work." Students can use Wixie's tools for self-expression, to share their learning of art and artist exploration, as well as develop portfolios to demonstrate mastery and reflection on their own artistic journeys.
Surreal Symmetry
After learning about surrealism, students use symmetry to develop their own surrealist work exploring good and bad.
---
Pop Art Montage
After learning about pop art and the images created by Andy Warhol, students choose an iconic image and create their own pop art montage.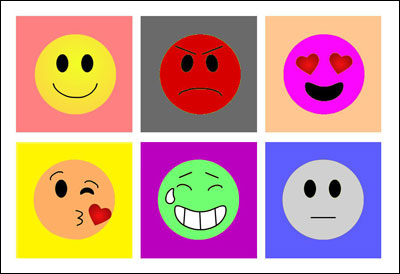 ---
Arcimboldo-style Self-portraits
Guiseppe Arcimboldo was an Italian painter during the Renaissance. He is known best for his portraits of people that use objects like fruit and books. After learning about his, work students can use Wixie's Stickers to create self-portraits.
---
Paint with Pointillism
Pointillism is a style of painting developed by Georges Seurat and Paul Signac, which uses individual dots of color to create the illusion of shapes and even additional colors. After learning about pointillism, students use Wixie's brush tool and click (no dragging!) to make many small dots that form an image.
---
Make a Mondrian
Dutch painter, Piet Mondrian, is best known for his work that used primary colors, white and black in simplified lines and shapes on canvas.
---
Create a Klimt-style Tree of Life
Gustav Klimt's Tree of Life is one of his most recognizable paintings. Search "Klimt" in Wixie and use the Eraser tool to create your own Klimt-style tree using a scratch art-style template.
---
Create Spooky Scenes
After learning about silhouettes, students combine silhouettes they have created with Halloween backgrounds to create spooky scenes.
---
Tessellations
Engage students in learning about different geometric transformations by having them use Wixie to create their own rotation and reflection tessellations.
---
Visual Art Portfolios
Have students create art portfolios that include both images of their work and reflections on their process and progress.

Article
---
Symmetry
Have students use symmetry to explore balance in their artwork.
---
Create Silhouette Scenes
Students can use the paint tools to draw silhouettes of objects as well as create silhouette scenes using stickers from the Image library.