Bring Creative Technology to Third-Grade Classrooms!
Use these examples of projects created by students and tweets from classroom teachers to inspire technology integration in your third-grade classroom.
Whether you have Chromebooks, iPads, PCs, or Macs in your classroom, you can use technology to engage and inspire your students in the curriculum.
These multimedia projects were created by students using Wixie.
Built-in activities for essential math foundations
Wixie's Templates library includes a range of third-grade math activities you can use for formative assessment purposes or tasks for student work at centers and in station rotations.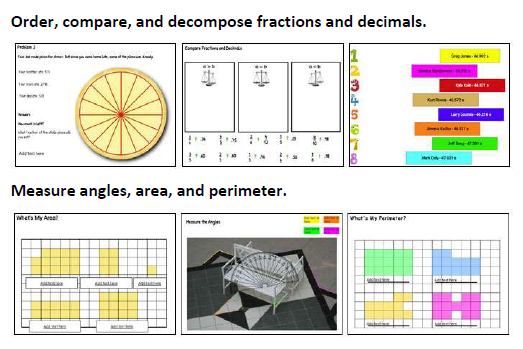 ---
Interview with an Animal
Students interview dinosaurs to demonstrate knowledge of animal characteristics, diet, and more.
---
Writing How-to Books
Have students write how-to books for favorite activities or tasks they can do independently.
---
Create a Creature
Students apply what they have learned about animal characteristics and adaptation to create a new creature and introduce it to the scientific community.
---
Scientific Cycles
Students can choose a scientific cycle such as pollenation and illustrate it to build and demonstrate their understanding.

Wixie 4-cycle template

Wixie 5-cycle template

Wixie Plant Life Cycle template

Wixie Butterfly Life Cycle template
---
Book Trailers
Students explore character, plot, and theme and write persuasively as they develop a movie-style trailer for a book they have read.
---
Informational Writing
Students who are college and career-ready can "gather, comprehend, evaluate, synthesize, and report on information and ideas." Use Wixie to get them excited about informative writing in a 21st century format.