Wixie Ideas for Thanksgiving
Use these examples of projects created by students and tweets from classroom teachers to inspire your activities in your classroom for Thanksgiving.
Creative use of technology can engage students, and help you integrate your iPads, PCs, or Chromebooks into the curriculum.
These multimedia projects were created by students using Wixie.
Use a Thanksgiving Template
Search your Wixie home page for "Thanksgiving" to find templates and activities you can use to build mouse skills, number sense, writing, and gratitude.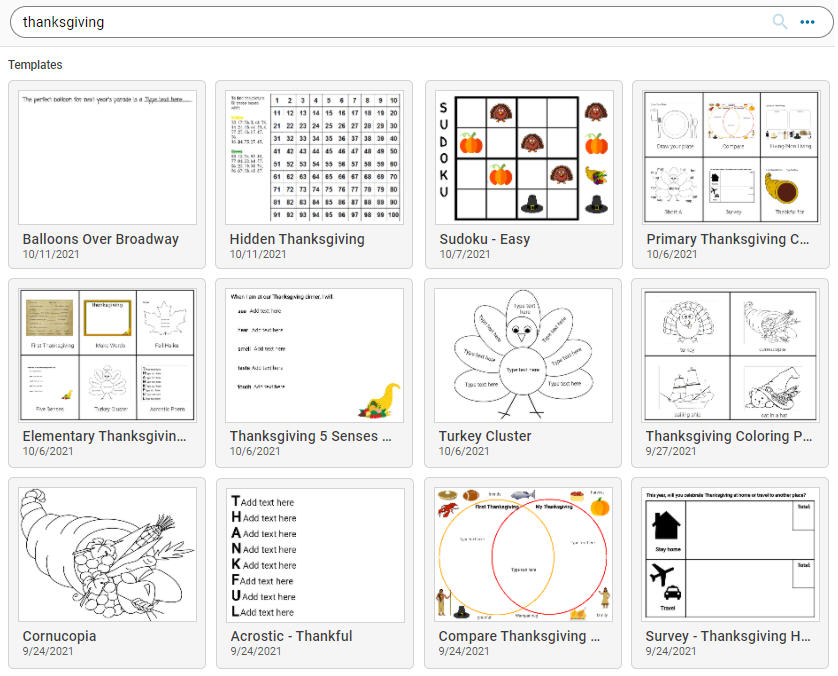 ---
Send a Digital Thank You Card
Have students create and send a thank you card in Wixie. From hand drawn pictures that represent a shared experience to a photo with audio recording, asking students express gratitude not only makes someone else's day, research shows it will make students happier too
.

6 Ideas for Fostering Gratitude
---
Write a Class Thanksgiving Traditions Book
Have students create a Wixie project to share their experience and their family's Thanksgiving traditions. Combine the student projects into a class book.