Built-in activities for essential math foundations
Wixie's Templates library includes over 70 Kindergarten math activities you can use for formative assessment purposes or tasks for student work at centers and in station rotations.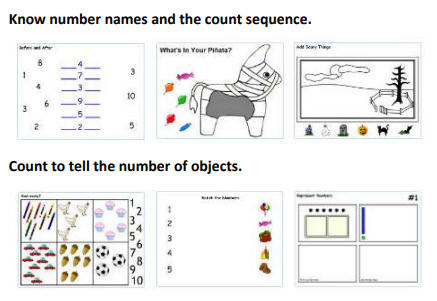 ---
Literature Adaptation
Students create their own adaptations of literature they are reading.
---
Identifying Shapes
Students categorize objects in their environment into basic shapes.
---
The Letter B
A page from a pre-school ABC book. Wixie gives students a voice to demonstrate early literacy skills that is engaging and meaningful.

Lesson Plan
---
13 Days of Halloween
Students practice counting through the creation of a Halloween (or any holiday!) counting book.
---
Explaining Patterns
Students practice making patterns and then record narration explaining their pattern.
Click the play button to listen to the student explain their pattern.
---
Build ICT foundations
Use this roadmap to build literacy, numeracy and ICT skills! Select an activity and assign to learners yourself or share the roadmap with students and have the progress at their own pace

Wixie ICT Roadmap for Kindergarten