Creative Ideas for Career Exploration
Wixie provides students with an opportunity to create as they explore their goals, ideas, and opportunities for future careers.
Whether you have Chromebooks, iPads, PCs, or Macs in your classroom, you can use technology to inspire your students to "make their mark."
Use Wixie's "Career-Ready" Templates
Wixie includes a folder filled with templates you can use for career exploration, simply search "career-ready" to find them.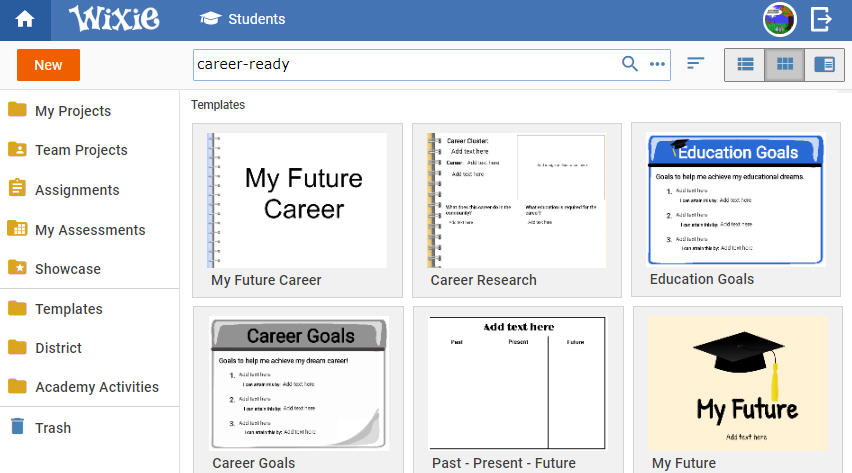 ---
Envisioning My Future
What would a student want a book about their life to contain? Rather than tackle writing an entire book, ask your students to create a book cover design for the story of their life.
---
Conduct a career interview
Students interview a person working in a field that interests them, asking what a typical day looks like and the work they needed to do to achieve their career.

Lesson Plan
---
Goal Setting
If you set goals, you are more likely to achieve them. Students can use templates in Wixie to set goals, including SMART goals, for the school year, their education, and benchmarks necessary for achieving their career dreams.

Lesson Plan
---
Envision the Future
Like goal setting, visualizing your future is essential to acheiving your goals. Start with a template like "My Future" so students can identify where and who they are now, as well as when they go to college and achieve a career.
---
Trading Cards
Students research a career and share information about the day-to-day tasks as well as the character traits and education necessary to achieve and succeed in it.