Adding Wixie to Canvas as an External Tool
Wixie can be added as an external tool in Canvas. This page has instructions for adding Wixie in the course Settings we well as how to add Wixie as an item in a course module.

Using LTI External Tools in Canvas

Adding a Wixie project to a Canvas assignment.
---
Administrators - Adding Wixie in Settings
Open your course and choose Settings.
Click Apps and then click the View App Configuration button.
Click the + App button.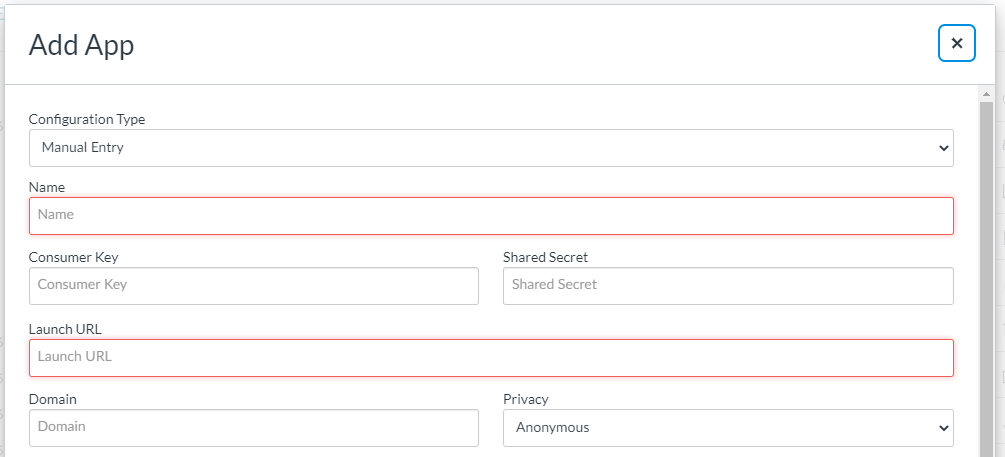 In the Name field type Wixie.
Enter the Consumer Key, Shared Secret, Launch URL, and Domain that you find on your Wixie admin "Accounts" page.
For Privacy, select Public.
Click the Submit button.
Instructor - Adding Wixie to a Module
Open your course and click Modules.
Click the plus button to add an item to the module.
From the Add pull down menu, select External Tool.
Click on the Wixie option.
Click the Load in a new tab check box.
Click the Add Item button.
When students click the Wixie item in the module it will open Wixie in a new tab.