This Privacy Policy covers the general population. Your Licensing Organization may have a customized Privacy Policy for their contract. Inquire with your help desk or district support personnel if you would like to find out if your organization is covered by a custom Privacy Policy.
Tech4Learning, Inc. ("Tech4Learning", "we", "us" and "our") is committed to protecting your privacy. We have prepared this Privacy Policy to describe our practices regarding the Personal Information (defined below) we collect from users through Wixie ("Application").
This Privacy Policy applies to people who are accessing the Application on their desktop, mobile, and tablet devices individually referred to as a "User" and collectively as "Users".
This Privacy Policy applies only to the Application domain and sub-domains and does not apply to other web sites owned and operated by Tech4Learning, Inc.
PERSONAL INFORMATION
"Personal Information" means information that allows someone to identify or contact you, including, for example, your name, address, telephone number, email address, as well as any other non-public information about you that is associated with or linked to any of the foregoing information.
USERS OUTSIDE OF THE UNITED STATES
Personal Information may be processed in the country in which it was collected and in other countries, including the United States, where laws regarding processing of personal information may be less stringent than the laws in your country.
IN THE APPLICATION
In general, the Application contains user accounts that are created by educational institutions. User accounts contain the following Personal Information: The user's name, a unique username for the user, a password for the user, and a grade level if the user is a "Student". The Application does not collect an email address for Students unless it is provided as the unique username by the entity creating the account.
Personal Information is provided when accounts are created. Accounts can be created using manual data entry, a file uploaded through a secure server, or through a connection to a third-party provider that is contracted with the Licensing Organization.
The Personal Information provided to the Application is owned by the Licensing Organization and may be changed and deleted at any time by the Licensing Organization.
The Application automatically gathers usage information, such as the number and duration of log-ins, in order to provide reports to the Licensing Organization so that they may determine the level of usage within the institution.
The Application uses assigned access levels to deliver content specific to Users. User roles include, but are not limited to Administrator, Teacher, and Student.
SECURITY
The Application has security measures in place to protect the loss, misuse, and alteration of information under our control. Users should be aware, however, that Tech4Learning cannot guarantee security. Users should also be aware that the use of the Application is not private, for example, Teachers have access to view all content created by Students in the Application. Tech4Learning, at its discretion, may choose to turn over or make available content to appropriate personnel of Licensing Organizations or law enforcement agencies if required.
The Application encrypts data during transmission using industry standard SSL and TLS.
We encourage the use of strong passwords for user accounts. The use of strong passwords is a decision made by the Licensing Organization based on their User population. Many Licensing Organizations use third-party services for SSO or LTI to launch the Application and in these cases no passwords are stored by the Application.
Session cookies are required for the use of the Application. The Application uses session cookies in order to manage user sessions across different devices, to keep users connected to specific servers during a session, and to keep track of page views within the application.
The Application does not collect individual external contact information for Users, therefore it is not possible for the Application to provide forgotten login credentials to Users. This information must be retrieved from the licensing educational institution.
STUDENT PERSONAL INFORMATION
Tech4Learning supports the efforts of COPPA to ensure the online safety of children. Student accounts in the Application are provided through a qualified school or educational organization. These organizations receive a master account which enables them to create accounts for student users.
Tech4Learning does not use student personally identifiable information for any purpose, commercial or otherwise, other than providing the Application services to qualified users.
The Application meets the following guidelines and agrees to:
NOT collect online contact information without the consent of either a parent or a qualified educational institution. Without prior consent, online information will only be used to respond directly to the child's request and will not be used for other purposes
NOT collect personally identifiable offline contact information without prior consent
NOT distribute to third parties any personally identifiable information without prior consent
NOT sell to third parties any personally identifiable information
NOT give the ability to publicly post or otherwise distribute personally identifiable contact information without prior consent
NOT entice by the prospect of a special game, prize or other activity or to divulge more information than is needed to participate in the activity
If you are a parent and want to correct, edit, update or delete information about a student, please work directly with your teacher or school. If needed, Tech4Learning will work with you to contact the appropriate people for updating and correcting Student information.
In connection with the sale, merger, bankruptcy, sale of assets or reorganization of our company, Tech4Learning will bind the new entity to the promises in this Privacy Policy.
THIRD-PARTY SERVICES
As part of the service to contracted educational organizations, Tech4Learning exchanges data with third-parties in the following ways:
Tech4Learning exchanges Personal Information with third-party services to provide single sign-on options for users. These services include Google, Clever, and ClassLink. This exchange is initiated between Tech4Learning and the third-party by the contracting educational organization. The information exchanged with these services is a unique identifier used to confirm the user exists and is authorized in both systems.
Tech4Learning exchanges Personal Information with third-party services such as learning management systems in order to manage coursework and assignments between the two systems. These services include Google Classroom, and services that support the Learning Tools Interoperability protocol from IMS Global. This exchange is initiated between Tech4Learning and the third-party by the contracting educational organization. The information exchanged generally consists of First Name, Last Name, and a unique identifier.
Tech4Learning receives Personal Information from third-party providers in order to provision users in the Application. These services include Clever and ClassLink. This exchange is initiated between Tech4Learning and the third-party by the contracting educational organization. The information Tech4Learning receives includes First Name, Last Name, a unique identifier such as an email address, course assignments and grade level.
Tech4Learning does not disclose any Personal Information to third-parties that are not contracted with the same qualified school or educational organization.
Tech4Learning uses an in-house analytics tool to collect anonymous information about how Users interact with the Application. Tech4Learning may use cookies to gather information such as the pages visited, operating system and browser used, and the device's screen resolution. We use this information to help analyze how people use the Application for the purpose of improving the user's experience with the Application. No analytics information is shared with third-parties.
The Application does not display any advertising to Users and does not track Users for the purpose of displaying advertising. The Application only tracks User interactions within the Application for use by the Application.
Users will be notified by a message within the Application if a new third-party is added to the Application for tracking purposes. Any new third-party provider will be held to the same data sharing terms as current providers.
DATA LOCATION
The Application and user data for licensing organizations is housed in an 80,000 square foot purpose-built hosting facility. The facility is an SSAE 16-compliant, SOC 1, 2, and 3 audited facility with N+1 or better redundancy on all data center systems, and extensive security protocols including identification verification, biometric scanning, RFID-controlled access, and 24/7 security, including CCTV monitoring and archived CCTV footage.
Tech4Learning maintains a breach response plan that is updated annually. This plan outlines how Tech4Learning will investigate, mitigate, and communicate data breaches to our users.
DISPOSAL
Following a lapse in a subscription, we retain Personal Information for 60 days in order to provide for a seamless reactivation of accounts if the lapse was temporary due to organization budgeting or purchase processing restrictions. After this time, all Personal Information provided is purged from the system. We may maintain anonymized or aggregated data, including usage data, for analytics purposes. Each organization's account administrator has the capability to delete any or all user accounts for their organization. If you have any questions about data retention or deletion, please contact info@tech4learning.com.
RIGHTS OF CALIFORNIA RESIDENTS
We comply with California's "Shine the Light" law. California residents may request a listing of personal information about them that we have disclosed to third parties in the preceding calendar year, as well as the names and addresses of those third parties. This request can be made only once per year, and there is no charge for it. To make your request, send an email to info@tech4learning.com or send a written request to Tech4Learning Inc. 6160 Mission Gorge Road, Suite 206, San Diego, CA 92120.
CONTACT INFORMATION
We welcome your comments or questions about this Privacy Policy.
Tech4Learning, Inc
Attn: Privacy
6549 Mission Gorge Rd #368
San Diego, CA 92120
Email: info@tech4learning.com
CHANGES TO THIS PRIVACY POLICY
We may modify or update this Privacy Policy from time to time so you should review this page periodically. If we change the policy in a material manner, for example if we seek to use personal information in a materially different way than we had previously, we will provide at least 30 days notice within the Application so that you have sufficient time to evaluate the change in practice.
If we sell, divest or transfer our business, we will transfer personal information of our customers provided that the new owner has agreed to data privacy standards no less stringent than our own. In such case we will provide you with notice of the upcoming transfer.
Of course, you can always opt-out by deleting your account before the changes take effect.
This policy was last updated: 09/03/2023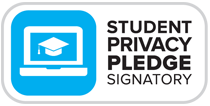 Student Privacy Pledge
Wixie is a signatory to the Student Privacy Pledge and abides by the commitments therein.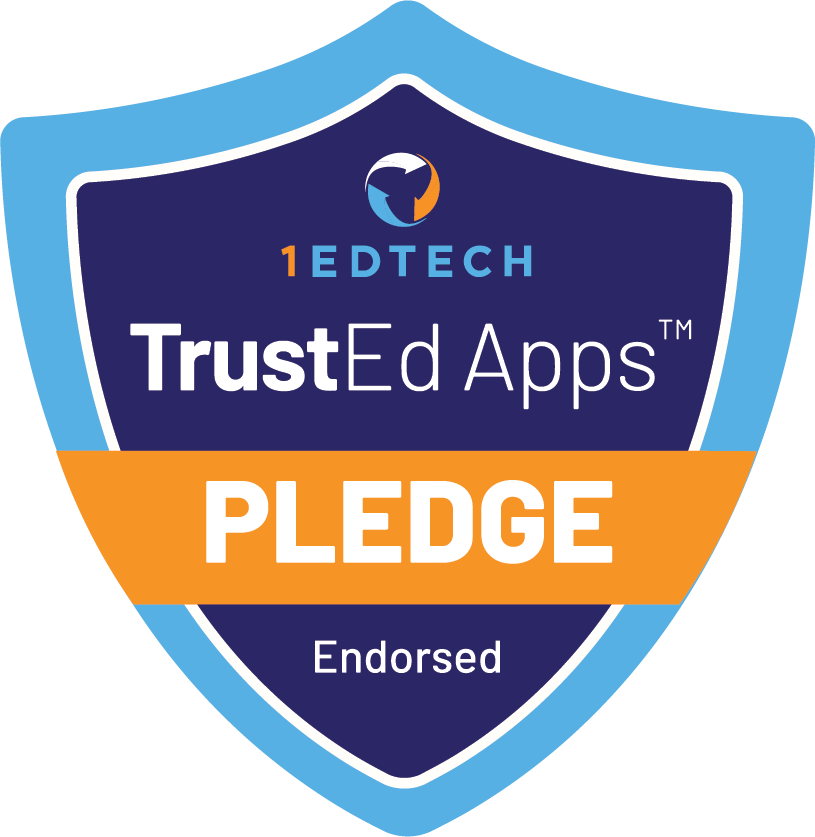 1EdTech TrustEd App
We are proud supporters of the TrustEd Apps Pledge. As part of a committed community that puts trust at the center of the edtech ecosystem, we advocate for standards-based integrations. We believe that achieving and promoting official product certification to open standards enables a better and safer digital learning ecosystem, and we believe in suppliers' fair and open business practices. We are passionate about this cause and have endorsed the TrustEd Apps pledge to confirm our support. Find out more about the TrustEd Apps Program.
New York State EdLaw 2D
Wixie is compliant with the regulations under the New York state's Education Law § 2-d.
Illinois Student Online Personal Protection Act (SOPPA)
Wixie is compliant with the regulations under Illinois law 105 ILCS 85.