Crafting interviews to demonstrate understanding
Use these examples of projects created by students and tweets from teachers to inspire interview projects in your classroom.
These interviews with animals, historic figures, planets and more were created by students using Wixie.
Interview with a book character
In this example, a student has created an interview with Brian from Gary Paulson's Hatchet to explore his experience on his own the Canadian wilderness.
---
Interview with a historical figure
In this example, a student interviews a colonist from Williamsburg to show what they know about early American history.
---
Interview with an Animal
Students interview animals to demonstrate knowledge of animal characteristics, diet, and more.
---
Interview with an Artifact
Students interview an artifact, or local monument, to discuss its experience during an historical period.
---
---
Common Core Guide for Third Grade
Meet the curriculum goals of the Common Core State Standards through creativity with Wixie.
This FREE guide provides teachers with correlations and ideas for integrating Wixie activities into their curriculum.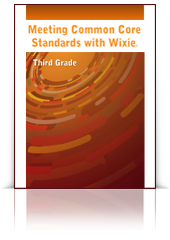 Building Literacy in Elementary Students
New approaches to building literacy through creative technology in grades 3-5.
This FREE guide includes:
Articles and Project Ideas
Lesson Plans
Sample Student Work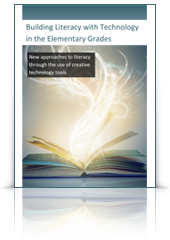 Join the thousands of teachers and students who are using Wixie every day!
Students are using Wixie to bring their words, their voice, and their art to the curriculum.
Give Wixie a Try