Wixie Ideas for Valentine's Day
Use these examples of projects created by students and tweets from classroom teachers to inspire your activities in your classroom for Valentine's Day.
These multimedia projects were created by students using Wixie.
Built-in Valentine's Day Activities
Wixie's Curriculum and Templates libraries include a range of files with a Valentine's theme you can assign to encourage students to practice sorting, writing, comparing, and more. Simply search "Valentine" at your Wixie home page.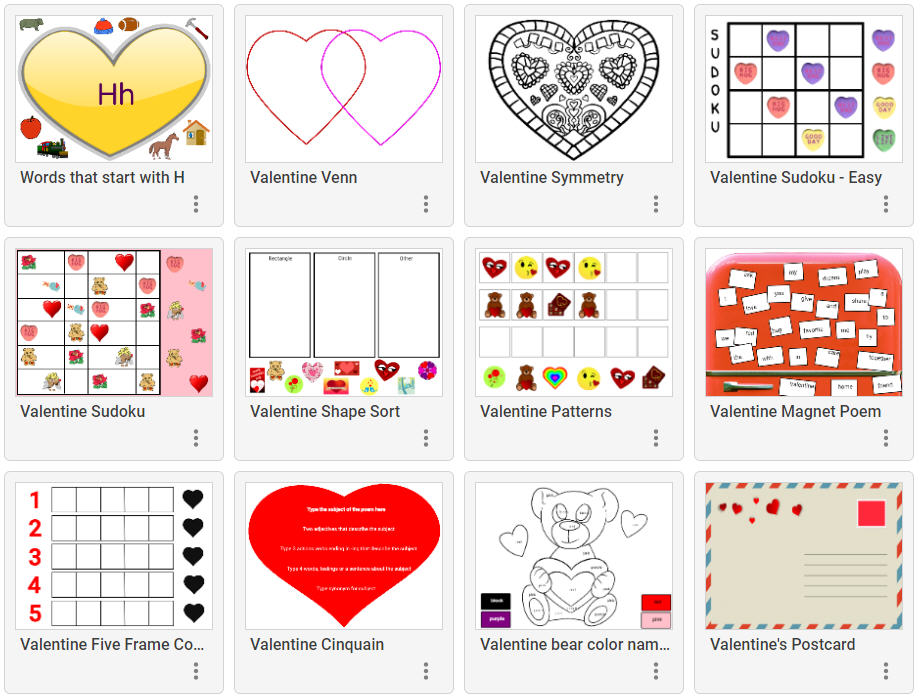 ---
Create original Valentine's Day cards
Get students to create, not just consume and design their own Valentine's Day cards.
---
My Favorite Relative
Have students create a Wixie project to share their feelings about a favorite relative. Be sure to share!
---
Rebus Poetry
After reading I Love You, A Rebus Poem by Jean Marzollo, students find three rhyming words and do the backwards thinking necessary to come up with a poem ending in "I love you." Online cards can be sent to family and friends.
---
Give Students Choice
Wixie includes choice boards you can use to empower students to determine how they would like to show their learning.